Chicago Area Petroleum Tank Installation & Removal Experts
Quality, Integrity, Trust
Petroleum Technologies Equipment (PTE) specializes in building and servicing commercial fueling facilities and is renowned for award winning construction including professional designing, permit procurement and complete construction of commercial fuel facilities. We are the only fully integrated fuel facility construction and maintenance company offering design, engineering, construction, service, compliance, and equipment distribution in the Chicago Area.
For over the last 30 years we have built long-term relationships with our customers based on quality, integrity and trust.
Are your fuel tanks over 20 years old? Are you having problems maintaining your fuel facility?
With all the federal and state regulations making it more difficult and costly to main a fuel facility, it might be time to make changes. Did you know the Illinois EPA provides financial assistance for certain tank removal projects? Let us help you update your commercial fuel facility or design a new one specifically for your fuel needs. Depending on your location and fuel consumption, we have the ability to install USTs (Underground Storage Tanks) or ASTs (Above Ground Storage Tanks). From large bulk fuel tanks for fuel supply companies to small underground tanks supplying fuel to back up generators, we are experienced to handle any job on-time and within your budget.
For many companies prolonged periods of spiking fuel prices raise the everyday costs of doing business.  PTE offers state of the art Fuel Management Systems  that can help companies get a handle on the cost of fuel.   We are the Chicago Area Petroleum Tank Installation contractor and provider of Fuel Management Systems that organizations turn to for quality and dependable service.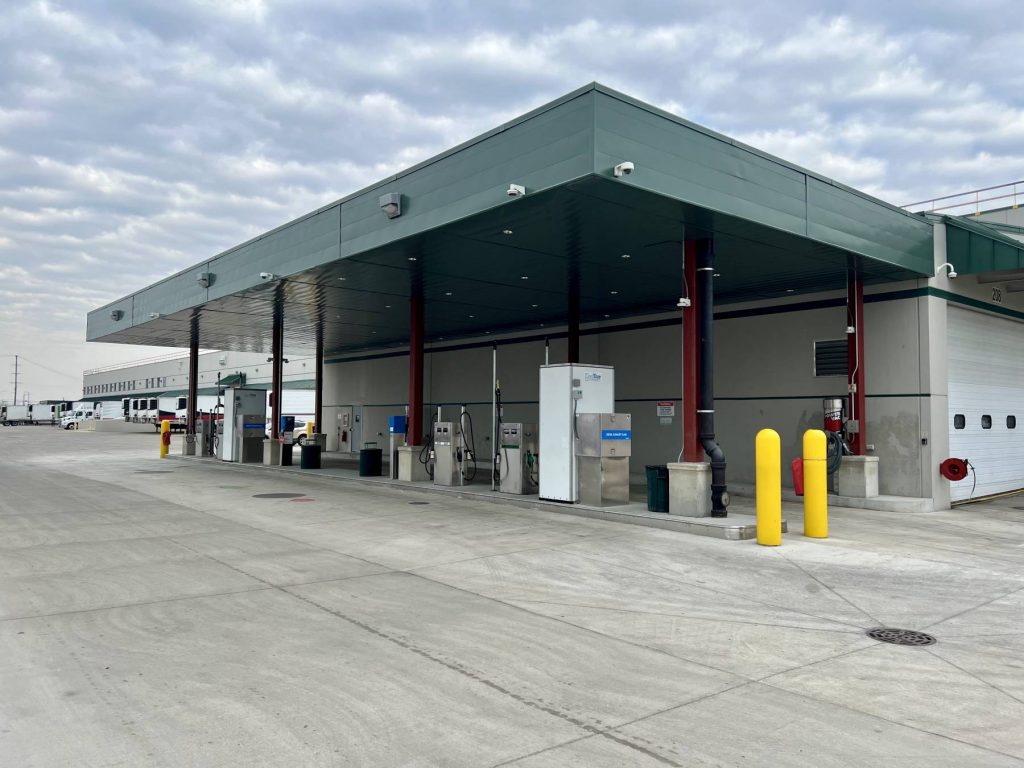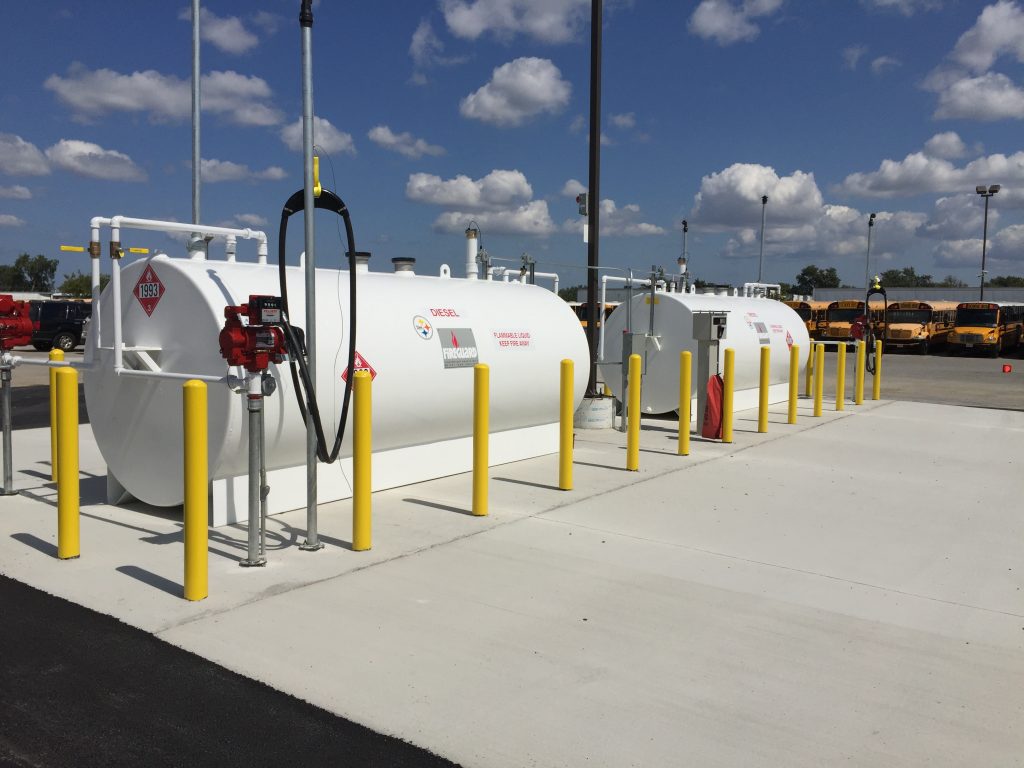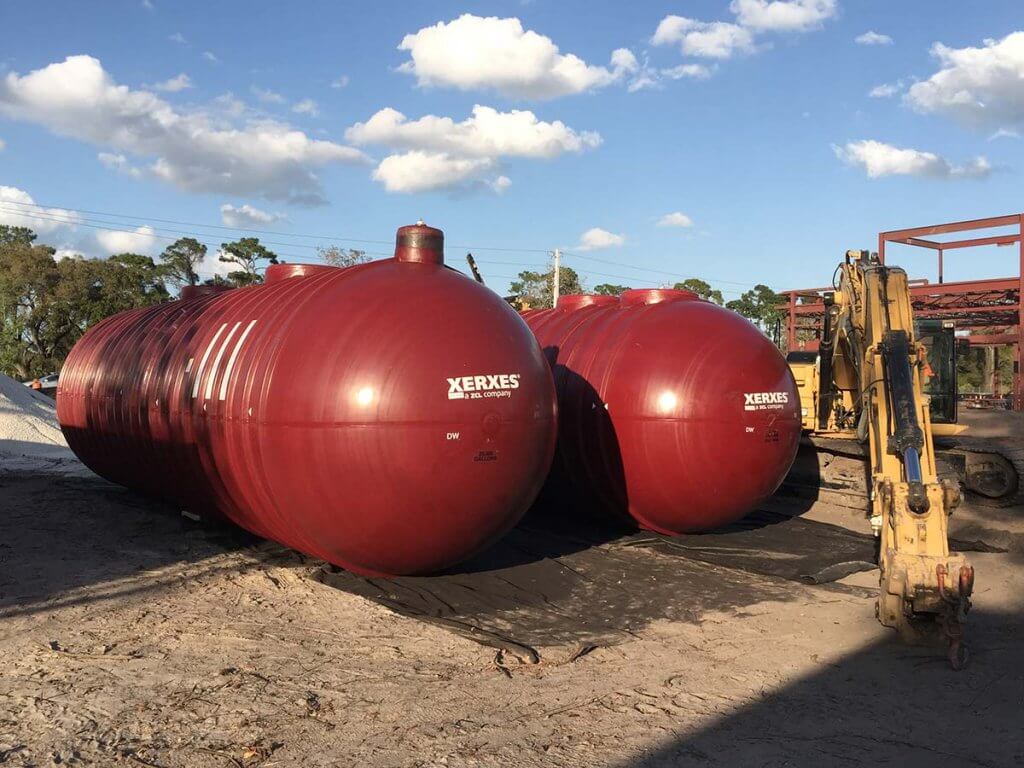 Chicagoland Leader in Underground and Above Ground Fuel Tanks
Proudly Serving Commercial Fueling Facilities for over 25 years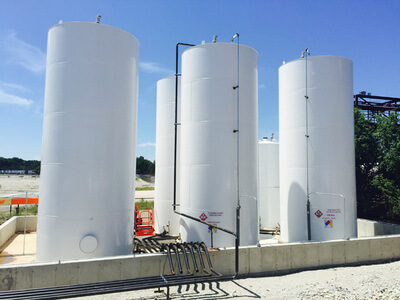 An Industry leader in the fuel storage business, PTE is a full-service petroleum equipment company dedicated to provide you with solutions that save you money and time. We offer consistent quality service to businesses, cities & municipalities  with on site fueling.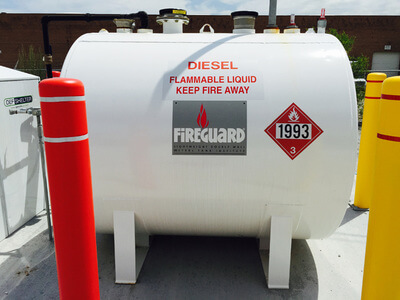 PTE has been servicing the Chicago area for over 25 years and our client references are second to none in the petroleum equipment industry. All our employees go through extensive training and are certified with the State of Illinios to work on fuel storage systems.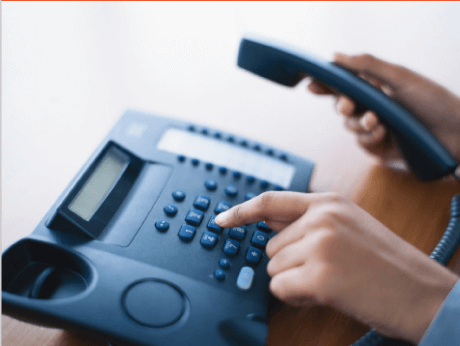 Contact us directly for a free estimate or to inquire further about any of our petroleum services or equipment. To evaluate your current fuel storage situation we can perform a site visit to assess your situation. We are happy to answer any questions you may have.
We service all Notice of Violations from the Office of the State Fire Marshall.
Relax we have you covered, we work with the Illinois Fire Marshal and have a great working relationship with all the inspectors that perform facility audits and we will have the violation cleared quickly and cost effectively.
Confused with all the new regualtions and you need help maintaining your facility?
Let our experienced and courteous technicians help.
Let Us Keep You Up to Date with all New Regs
We offer AB Operator Service -Monthly Maintenance
Let us maintain your facility so you can concentrate on doing what you do best- Running your business. We will handle all testing and paperwork and make sure you will not get a violation from any state agency.
We offer Environmental Consulting Services utilizing the Illinois LUST Fund saving our clients money on tank removals and contamination clean-ups. From start to finish we will coordinate the entire process making sure we follow all local and state agencies such as the Illinois Fire Marshal and the Illinois EPA.