Illinois underground storage tank regulations are about to change significantly in 2018. The main agency that regulates underground storage tanks (USTs) in Illinois is the Office of the State Fire Marshal (OSFM). The OSFM works in conjunction with the Environmental Protection Agency whom creates the laws. The OSFM is responsible for enforcing all laws pertaining to underground storage tanks that are 110 gallons or more. The OSFM is tasked with preforming inspections in Illinois and with the new regulations coming online this year they plan on being extremely busy.
New Illinois underground storage tank regulations for 2018
The newest regulation with a three-year implementation that will effect all UST facilities – 280.35 & 280.36
Starting on or before 10/13/18 the following New Regulations that will affect Owner/Operators of Underground Storage Tank Systems
In the last several years the Environmental Protection Agency has been looking into defections/limitations of the equipment that was designed to prevent and detect leaks of underground storage tanks.   A major concern of the EPA was the potential for large scale fuel releases into the environment due to equipment failure. These concerns led to the creation of the following new regulations that must take place on or before October 13, 2018.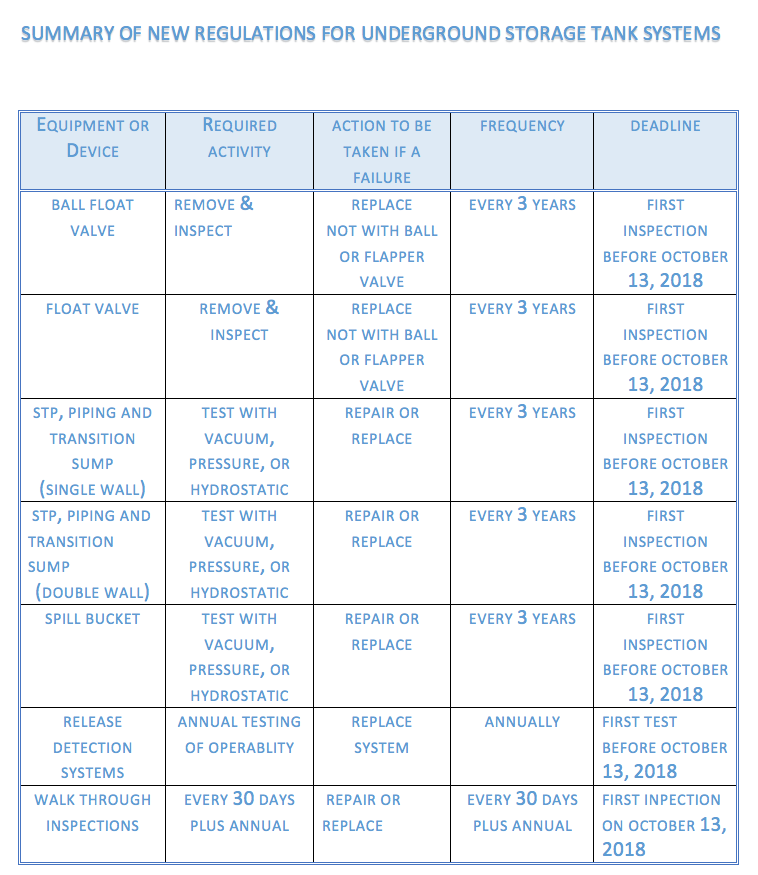 Anatomy of an Underground Storage Tank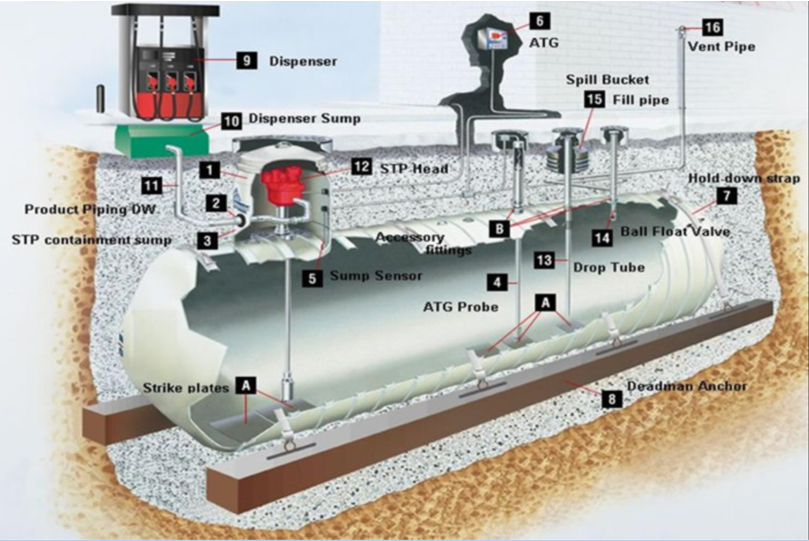 2018 is shaping up to become a huge year for new regulations for USTs in the state of Illinois. Many owners/operators are unaware of any changes coming and may be left "flat-footed" when the fire marshal inspectors pay a visit to their facilities. Now, more then ever, it has become very important for owner/operators to find a quality and licensed UST contractor who can help them steer through all the new regulations.
Petroleum Technologies Equipment (PTE) is one such contractor who can handle all your testing and compliance with new and existing UST regulations. Located in the Chicago Area, they are extremely knowledgeable of all local and state regulations and ordinances involving USTs. Tom Doherty, owner of PTE believes in being proactive and staying ahead of all requirements the state puts on owners of USTs and the reason is simple, in the long run, your facility will run more efficiently and save owners substantial amounts of money during the life of UST.
PTE can make sure the following UST components are compliant:
Leak Detection and all Sensors

Ball Float Vent Valve

Requirements affecting blended fuels

Sump and Spill bucket testing
For the full line of services and products Petroleum Technologies Equipment offers please click on the link below or call 708-243-1108.