Aboveground Storage Tanks
From construction companies to cities and municipalities, Petroleum Technologies Equipment (PTE) has been successfully installing ASTs for over 25 years and our repeat clients are a testament to our quality of work.
Many organizations with a fleet of vehicles or heavy equipment are constantly looking for costs savings and an above ground fuel system in many cases fits the bill.
With the increased regulation of underground fuel tanks (USTs) and cost of maintaining USTs facilities, many owners are making a switch to ASTs.
PTE can suggest several fueling options to best meet your site's individual needs. We provide the following services for aboveground storage tanks:
Dispensing and Non-Dispensing
Trucking and Transport
Marina and Depot Filling
Bulk Plant Operations
PTE offers several different manufacturers of ASTs and can recommend the right tank for your specific needs.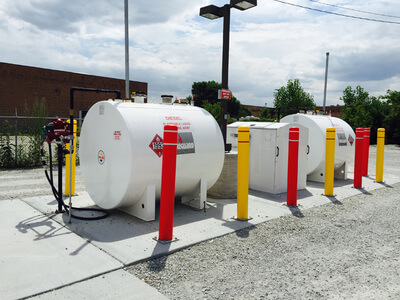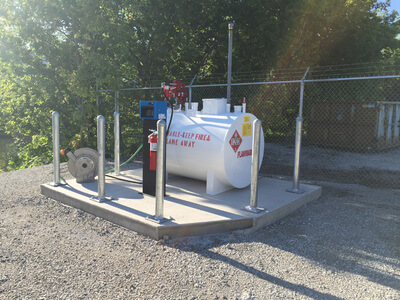 PTE is proud to offer Fire-Tested aboveground storage tank manufactured with a tight-wrap double-wall design.
– 2 Hour 2000 Degree Fire Test Rated.
– Horizontal, Vertical and Rectangular designs available.
– Primary and secondary tank can be tightness tested on site with standard testing procedures, or manufacturer may ship with vacuum in the interstice to prove integrity of both walls during installation.


– Our ASTs steel outer wall provides low-cost maintenance and protects the insulation material from weathering.
– Steel is the "green" choice as it is capable of being recycled after tank closure.
– Many fire codes and environmental regulations will accept secondary containment tanks as an alternative to diking requirements that are in place on many existing older ASTs.
For more information on ASTs or fuel facility installation contact Petroleum Technologies Equipment at (708) 579-9189 or click our contact page here.